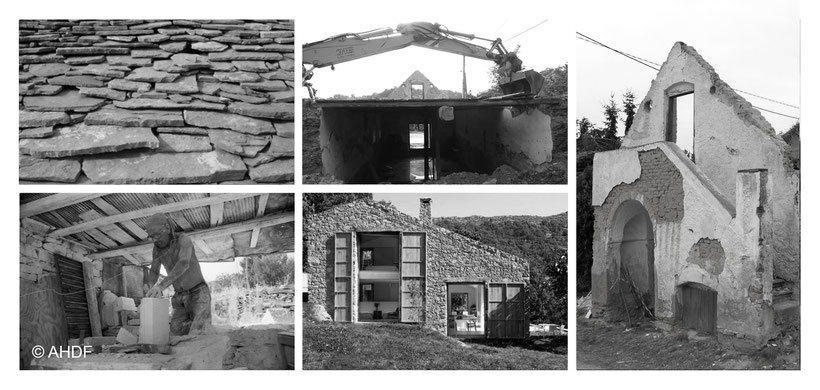 ¤     Baukultur im Wandel – verstehen, verwenden und vermitteln in einem zeitlichen Zusammenhang
Baukultur ist ein Teil unserer kulturellen Identität – ein Zeugnis von kollektivem Wissen. Unser kulturelles Erbe befindet sich in einem kontinuierlichen Wandel, welcher sich in einer ständigen Veränderung unserer gebauten Umgebung materialisiert.
AHDF beschäftigt sich mittels Dokumentation, Diskussion und Vermittlung mit der baulichen Kulturlandschaft und den Prozessen, welche dem Entstehen von Architektur und ihrem kontinuierlichen Wandel zugrunde liegen.
¤     Building Culture in Transition – understanding, use and knowledge transfer in a temporal context
Building culture is a part of our cultural identity - a testimony of collective knowledge. Our heritage is in a continuous transition, which materializes in a constant change of our built environment. Through documentation, discussion and negotiation AHDF deals with the architectural landscape and the processes underlying the development of architecture and its continuous change.
. 
AHDF Projekte

¤    Symposium "Lehmbau und Forschung" 2018
Ort: Universität für Bodenkultur, Festsaal, Gregor-Mendel-Straße 33, 1180 Wien
Zeit: 20. April 2018
Dauer: 15:00 – 18:00 
Programm: PDF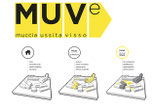 ¤    Workshop MUVe 2017
Ort: Muccia, Ussita, Visso, Region Marken, Italien
Exkursion: 15. - 20. Mai 2017
In Kooperation mit Universität Kassel, Navitas, MUVe, bauchplan ).( und bohlinger+grohmann Ingenieure.
Weitere Informationen: muveproject.tumblr.com

¤    Integrationsveranstaltung AES Wien 2016
Ort: Afro-Asiatisches Institut in Wien, 1090 Wien, Türkenstraße 3
Zeit: Samstag, 09. Juli 2016
16:30 – 21:30
Programm: PDF 
¤    Lehmbauforschung Obersulz 2016

¤    Steinbauworkshop Kroatien 2015